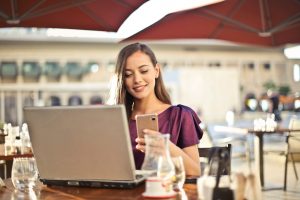 Media Blender received numerous queries from users. So, you've decided to start an android or an iOS magazine. You may have questions about where to begin, what tools to use and how to distribute it. These aspects would be briefly covered in this blog.
What is a digital magazine?
A digital magazine has the same features as a print publication. It is created with the latest digital publishing technologies that can be read on a screen, notebook, or smartphone.
The most noticeable benefits of a digital magazine are significant cost cuts and environmental friendliness. Digital magazines provide both visual and practical advantages, depending on the technologies used. This includes graphic design, content creation, animations, hyperlinks, video, and other dynamic features and functionality.
What constitutes digital magazines?
Digital publications are produced in different platforms such as Apple's native iOS or Google's Android applications, or as "Do-It-Yourself" low-cost web-flipbooks with technical supports and tools from online providers.
How to get premium native apps versus low-cost web apps for a magazine publication?
Media Blender produces premium Apple and Android apps for the same price as any low-cost platform providers such as: HTML flipbooks, e-mags, Web apps and Hybrid apps.
Media Blender's users simply upload their PDF magazine content into our dashboard, and they will get two native apps and a web app for each magazine publication. The process is easy and straightforward as demonstrated in the User Guide in the dashboard.
The choice is yours. All that you do is to sign up to open an account with Media Blender.